TMMi Model Framework Version 1.3 and TMMi Professional exam 2023 released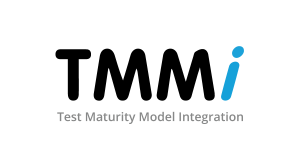 The TMMi (Test Maturity Model integration) Foundation has announced the release of the new TMMi Model Framework – version 1.3. This update brought a number of new features, including a scope section on TMMi and Agile & DEVOPS, alignment with the terminology and practice areas of CMMI V2, alignment with the ISTQB glossary of testing terms, and updated examples of documents that align with ISO 29119-3 and ISO 25010 for non-functional testing.
Importantly, this new version did not include any structural changes or changes to the process areas, goals, and practices. There have however been changes to TMMi Professional certification training and the corresponding exam.
A new version of the TMMi Professional syllabus, version 2.1, was released along with two updated TMMi Professional sample papers. Training providers were informed of the changes in the past. The updated TMMi Professional exam has been available since January 2023.
Both versions of the exam can be taken during a transition phase; the cut-off date for the previous version of the exam in English is July 1st 2023, and for other languages October 1st 2023. After these dates, only the TMMi Professional exam 2023 will be available for those taking the exam.

All documents with detailed change history are freely available from the TMMi website.