CTAL-TTA v4.0 - new syllabus and sunset dates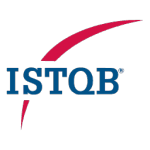 The latest syllabus version for ISTQB Certified Tester Advanced Level – Technical Test Analyst certification has been released: version 4.0.
The corresponding update to the English-language examination questions has also been updated.
Per ISTQB policy, during a six month transition period candidates are offered the choice between the previous and new versions of the test.
For English-language examinations this choice was available during the first half of 2022. Since 1st July 2022 only the new version of the exam can be taken.
For candidates wishing to take the exam other languages including German, the choice between syllabus versions is available from 1st July 2022 until 31st December 2022.