Official Certification Body for
Frequently Asked Questions
Why choose Certible for certification?
Flexible Appointments
Choose an online appointment when you want, with unlimited availability - whether for a single individual or groups of any size. Change or cancel your appointment free of charge and without restriction.
Simultaneous group exams available on request.
One-stop shop: Powered by Certible, made in the EU
We provide the entire certification process ourselves: invigilator, exam software and support staff by Certible.
Less is more: Beyond GDPR compliance
No usage of customer data other than absolutely necessary for the core certification process. No data passed to third parties for marketing purposes.
Find out more in our refreshingly simple privacy policy.
All-inclusive Service
Unlimited changes to appointments including free cancellation.
Printed certificate and online verification included in certification fees.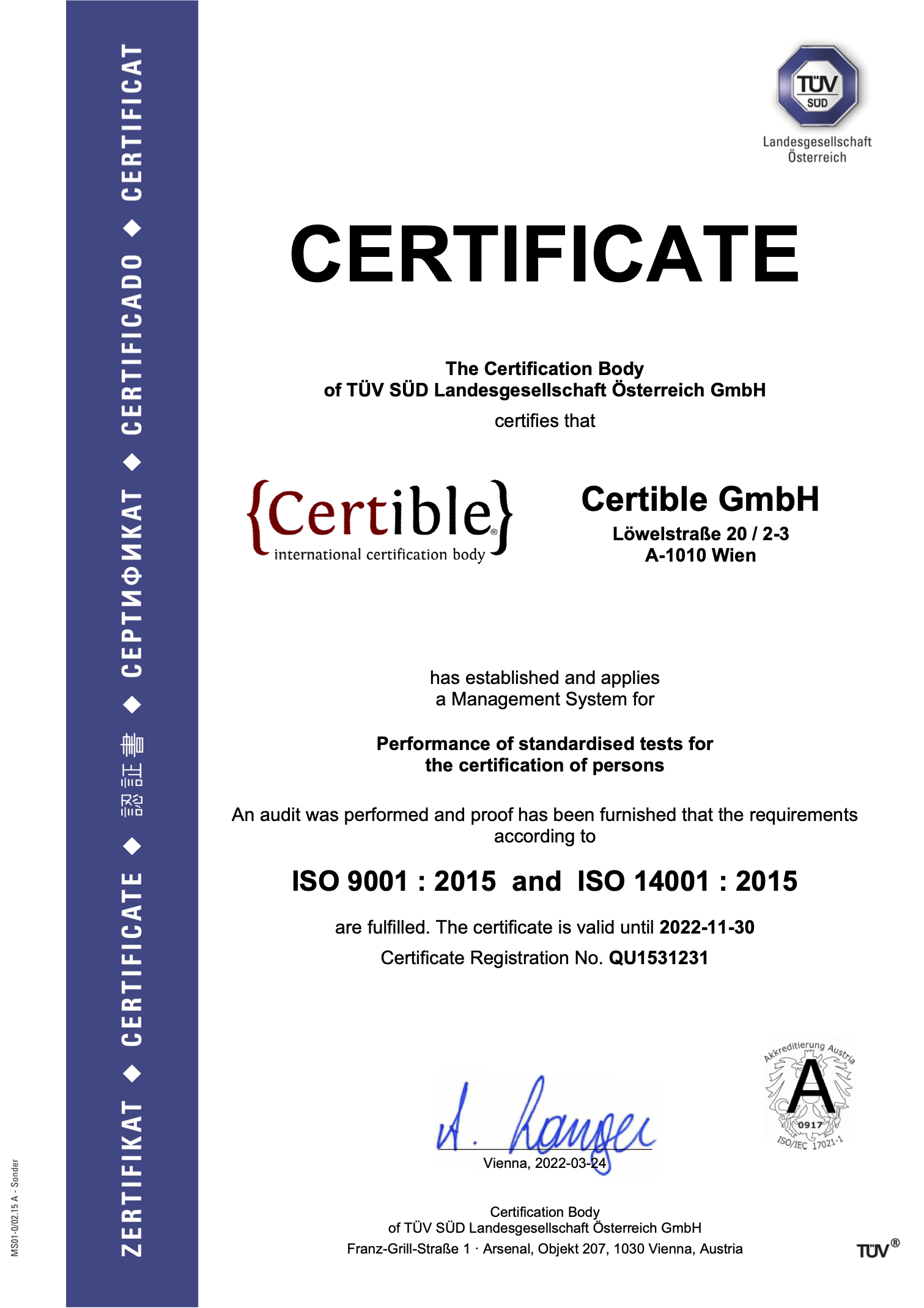 Quality Management
Certibe's Quality Management System has been certified by TÜV SÜD against ISO 9001:2015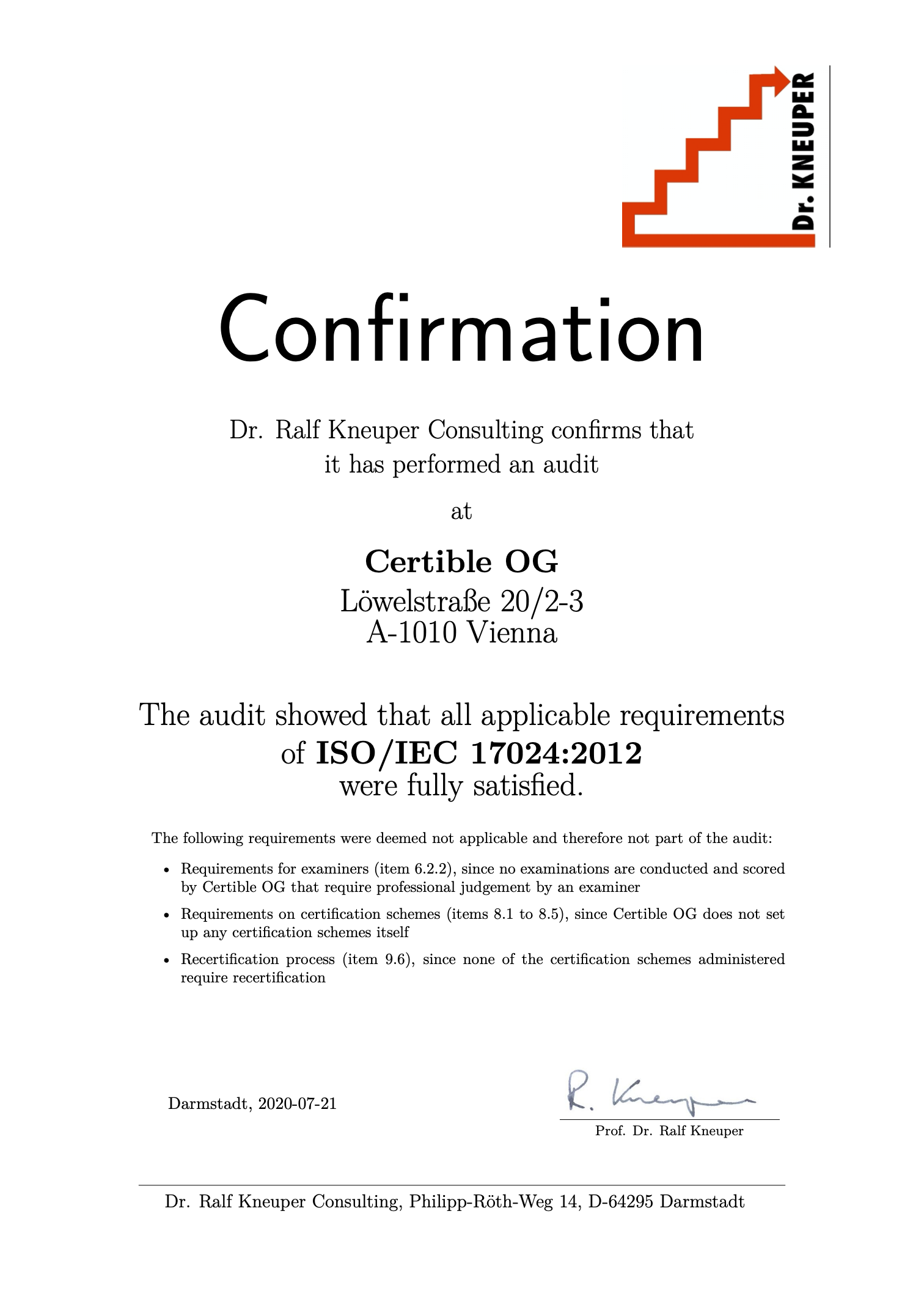 Certification of Persons
Certibe's certification processes and practices have been externally audited as ISO/IEC 17024:2012 compliant.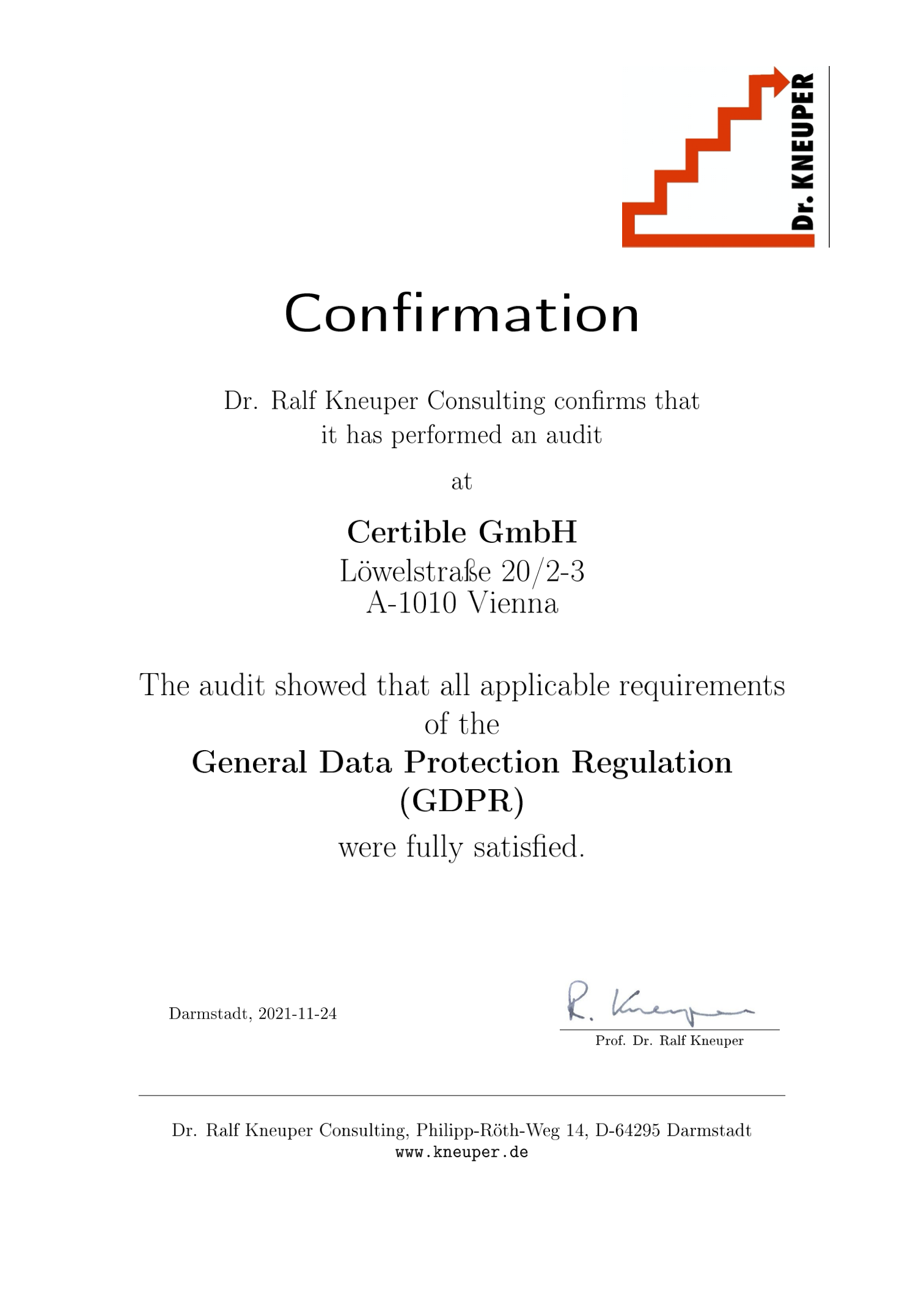 Data Protection
Certible's policies and practices have been externally audited as GDPR-compliant.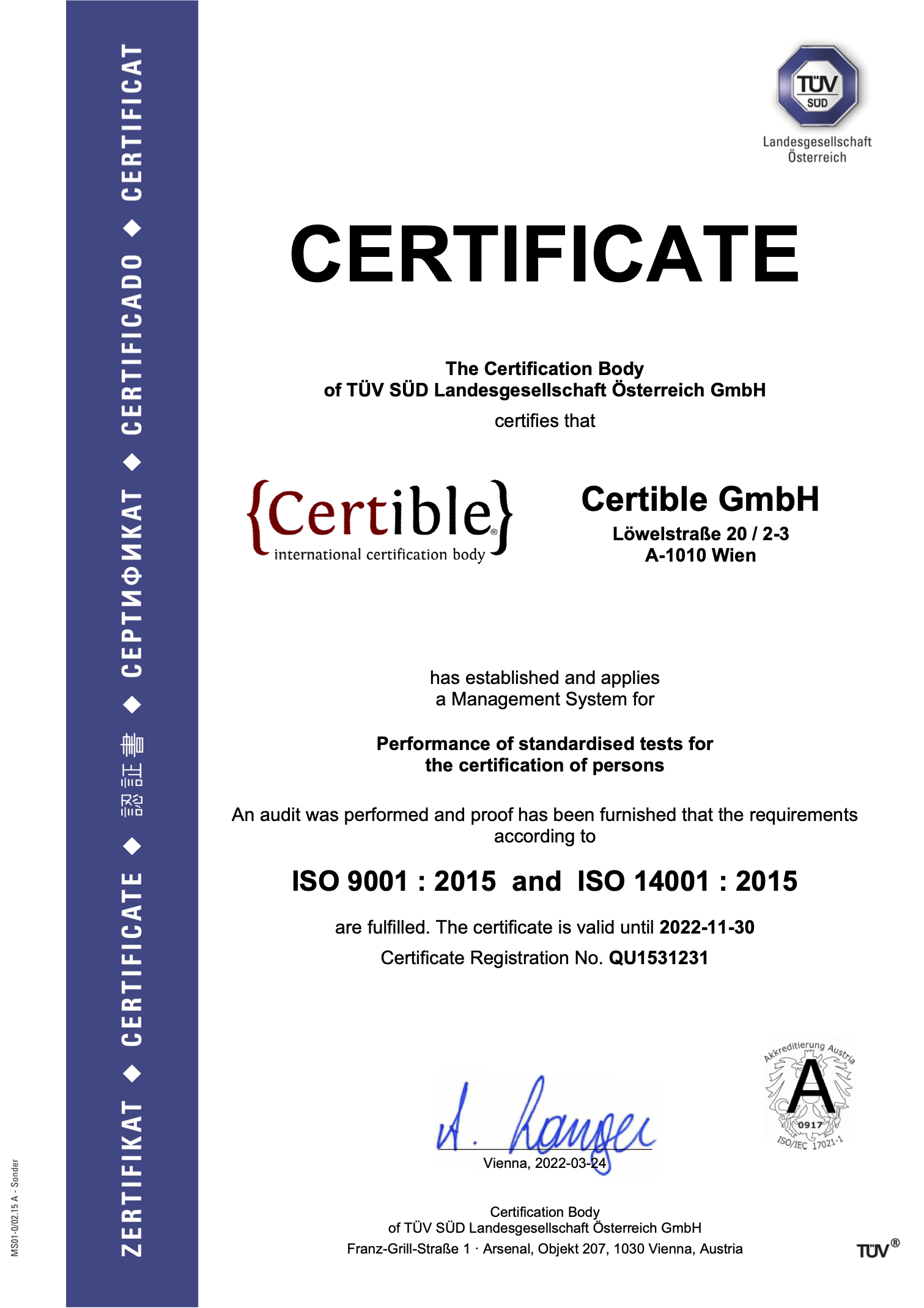 Environmental Management
Certible's environmental management system has been certified by TÜV SÜD as ISO 14001:2015 compliant.