TMMi
Certible® is authorised by the TMMi Foundation as exam provider for TMMi certifications.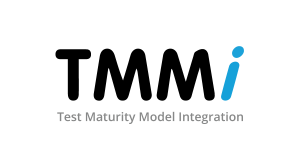 The TMMi model looks at software testing at different maturity levels, with the starting assumption that all organizations start at TMMi level 1 of the maturity ladder. The more mature an organization's testing practices, the higher level of maturity the organization fullfils.
The TMMi Foundation is a not-for-profit organisation that develops the TMMi model and provides various resources for people interested in finding out more about its use.
For persons wanting to demonstrate proficiency in its application, the TMMi foundation has defined two certification levels. Certible is authorised by the TMMi Foundation as worldwide exam provider for both levels:
TMMi Professional certification is attained by passing a multiple-choice proctored test. There are no formal prerequisites for participation in TMMi Professional certification.
TMMi Test Process Improver certification is the second stage of the TMMi certification program and requires applicants to already hold TMMi Professional certification as well as two ISTQB certificates excluding Certified Tester Foundation Level.
Certible is authorised by the TMMi Foundation as an exam provider