ISTQB® Certified Tester Foundation Level (CT-FL)
ISTQB Certified Tester Foundation Level Qualification is aimed at professionals who need to demonstrate practical knowledge of the fundamental concepts of software testing.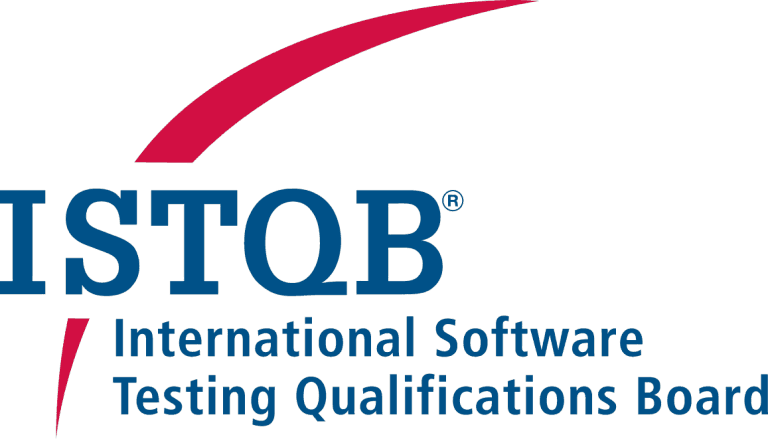 The Foundation Level Curriculum extensively covers foundational knowledge which is expected by a Software tester or professionals of quality assurance. The content of the curriculum includes the core tasks of software testing within the life cycle of a project as well as a methodical approach and the correct process of testing. Testing is more than "just clicking as many buttons as possible"!
Prior experience in software testing can be helpful for the CT-FL but is not necessary. The curriculum addresses both people that are new to software testing and those with prior experience who intend to improve their international language skills and improve their methodical knowledge.
The components of The Certified Tester Foundation Level are:
fundamentals of testing

testing throughout the software life cycle

statistic techniques

testing design techniques

test management

tool support for testing
Curriculum & Exam Preparation
The latest version of the Foundation Level syllabus is available for download in the ISTQB Foundation Level Documents section.
The ISTQB Glossary is an essential part of the Certified Tester certification scheme – please use the latest version of the curriculum and glossary for the exam preparation.
To prepare for your ISTQB Certified Tester exam you have a choice of Training Providers as well as a body of official Self-Study literature to use individually or in addition to a training.
Prerequisites
There are no formal prerequisites to the Certified Tester – Foundation Level certification.
The CT-FL certificate is a prerequisite for participation in all other ISTQB Certified Tester certifications.