CPRE Foundation Level Handbook now available
The International Requirements Engineering Board has released a handbook for its Foundation Level CPRE certification.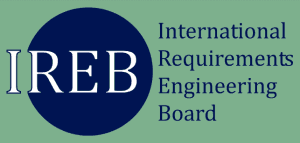 The new handbook, initially published in English and German, coincides with the release of Version 3.0 of the syllabus and examination and complements the Advanced Level handbooks. More extensive than the syllabus but more compact than the officially recommended books, the handbook provides a valuable resource for those looking to prepare for a Certified Professional for Requirements Engineering exam, free of charge.
The new handbook is available to download directly from IREB's downloads section.